highest quality INSULATION SERVICES IN AZ
At Izzy's Insulation, we are proud to provide the highest quality insulation services in Arizona to give you peace of mind knowing that your home is properly protected against the heat of the extreme summers. As a family owned and operated insulation contractor, we strive to deliver first rate home insulation and sealing services along with industry leading products to keep your home cool in the summer and warm in the winter. Consult with our five star rated team today to get a free estimate!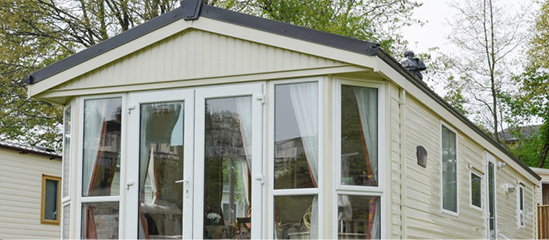 MOBILE HOME INSULATION
Did you know that according to the U.S. Department of Energy, most mobile and manufactured homes built prior to 1976 are in need of new insulation—if they had any installed in the first place? Even if your home was constructed more recently, installing new insulation can yield a variety of benefits for your comfort, health, and pocketbook.  
INSULATION REMOVAL
From installation to removal, our Arizona insulation removal company can help remove any unwanted insulation in your home and replace it with more energy efficient and cost effective options to help you save a bundle on your energy costs. What sets us apart from the rest is that our expertise allows us to help customers make informed decisions about the insulation needs while giving you the highest quality results in Arizona.
DOOR SWEEPS, DOOR SEALS, & WINDOW KITS AIR SEALERS
Over the years your doors and windows may develop gaps and create unwanted air flow, thus making your air conditioner work harder to cool your home. Izzy's Insulation is a local AZ insulation contractor that provides a wide range of door sweeps, window kits, door seals, and air sealing options for your home.
AIR SEALING
The air sealing contractors at Izzy's Insulation provide top-rated, high quality air sealing. Our team will quickly locate leakage points in your home, and provide a wide range of industry leading home air sealing options to ensure that each gap is properly attended to no matter where it is.
BUDGET-FRIENDLY
DUCTWORK SEALING
The ductwork in your home plays an important role in how efficiently your air conditioner or heater runs, as it does most of the heavy lifting. If you have leaky ductwork, this could cost you hundreds of dollars per year in energy costs. Consult with Izzy's Insulation to get affordable ductwork sealing in Arizona!
HOME ENERGY AUDITS
AUDITS WITH BLOWER DOOR TESTS
At Izzy's Insulation, we are at the forefront of industry leading insulation technology and can perform home energy audits with blower door tests to determine the air infiltration rate of your home. This can be a critical tool in determining where you need sealing and helping you reduce energy consumption due to air leaks.
We Also Provide:
CO And Smoke Detector Install

Low Flow Showerheads and Aerators Install
Exhaust/Ashrae Fans Install

Worst Case Draft To Ensure Appliances Are Not Backdrafting

" This company is great. They are fast, courteous and professional. It is hard to find good customer service these days but they were amazing! Amazing customer service and stellar work. I am glad i found them!
" Izzys insulation is amazing! Family owned business that takes great pride in what they do! Competitive pricing, great work, thorough and very friendly! HIGHLY recommend!
" After many failed attempts to finding a trustworthy and honest company. I finally found a company I can count on. No gray areas, the transparency was very clear. They never made me feel like I was a burden with all my questions. From start to finish, I am beyond happy with my experience! Pricing is competitive but the staff is what makes it priceless. Definitely will recommend!!!
" Very professional! Would recommend to all friends and family. Izzy's will meet or exceed your expectations.